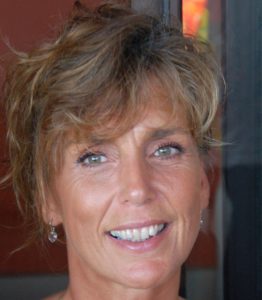 Anna Sainsbury-Thomas
B.Sc.Hons(Psych), DHP,
HPD, SFBH, MNCH(Lic)
Anna's Hypnotherapy & Psychotherapy
Practice is based in Cardiff, South Wales
Hello my name is Anna
I am pleased to say that online sessions using Skype, whatsapp or Facetime   have been available since April 20th 2020.  I have been working internationally for over 12 years and client feedback has been amazing.  This way of working shows that the benefits of working online are exactly the same for mental health, isolation, anxiety, stress and so much more.  Online therapy works brilliantly.
Do get in touch if you would like to work with me online or telephone from the safety and comfort of your own environment.
Stay safe and well at home, save lives, protect the NHS
 I am passionate about helping people improve their lives.  I am a member of the British Psychological Society and am  continually studying and attending courses of advancement in the field of expertise in order to provide the best results for my clients. I use Solution Focussed Brief Therapy (SFBT) as an approach, successfully helping clients regain control of their lives. As a SFBT Hypnotherapist I ascribe to the ethical value of providing clients with the most effective treatment in the most efficient manner possible so that clients can get on with their lives. Your confidentiality is paramount and I practice in accordance to the National Council of Hypnotherapy code of ethics.
What is Hypnotherapy?
Hypnotherapy is drug free – there is no physical manipulation and the conscious mind with its anxious and analytical thoughts is bypassed, It is the conscious mind which often hinders the success of other forms of psychological work such as counselling. Beneficial results are often achieved faster than with other therapies. Using the tool of hypnosis the therapist guides the client into a relaxed state enabling access to that subconscious mind. This is where our instinctive behaviour patterns and reactions are formed. Using positive suggestion and imagery the therapist is able to focus on behaviours the client wishes to change.
Hypnotherapy is widely recognised as the most effective, powerful and safe way to bring about positive changes in your life. Hypnosis combined with therapy provides gentle, fast, effective and powerful treatment for many emotional, psychological or anxiety-related symptoms such as …….
Stress, Anxiety,  Depression,  Phobias,  Confidence,  Goal achievement,  Weight Loss,  Smoking Cessation,  Relaxation,  Sports Performance,  Exam Nerves,  Eczema,  Public speaking,  IBS,  Child Adolescent Anxieties,  Asthma,  Pain Control . . . . and much more.
"Research shows that there is more evidence for hypnotherapy than any other complimentary therapy. By using hypnosis people can perform prodigious feats of willpower and self-healing."
'Health Education authority'
'Hypnotherapy is proven to be the most successful method of Smoking Cessation'
'New Scientist Magazine Study'
When choosing a Hypnotherapist  it is wise to ensure that they are a member of an accredited body such as the NCH and possess qualifications such as Hypnotherapy Practitioners Diploma (HPD).
www.hypnotherapistregister.com
Please contact me on Cardiff 02920 212369  or Mobile: 07799 008014 .
Booking by appointment
I offer FaceTime or telephone sessions for clients who are unable to attend.
FEES
Session FEE – FOR 50 – 60 Minutes. –  £80
Quit smoking – one off session – £200 (1.5 – 2 hours)
Payment can be made by cash, cheque or BACS
I am a Clinical Hypnotherapist in Cardiff based near Roath Park Lake with easy access and convenient to local bus routes and Heath railway station.


see also: annahypnotherapycardiff.co.uk