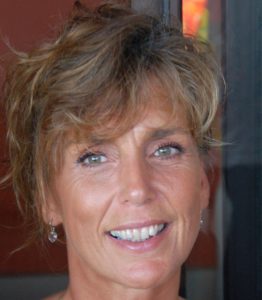 Anna Sainsbury-Thomas
B.Sc.Hons(Psych), DHP,
HPD, SFBH, MNCH(Lic)
"Hypnosis is the most effective way of giving up smoking, according to the largest ever scientific comparison of ways of breaking the habit." – New Scientist v136
Smoking Habits
Smokers in the UK are quitting at a rapid rate . . . and the vast majority of them DO NOT find it difficult.Hypnotherapy can stop you smoking for good in just one session if you have a genuine desire to quit. Smoking is one of the major causes of STRESS and ANXIETY so that when you light up a cigarette you can 'calm your nerves' you are doing the exact opposite.
People whoo smoke throughout their life are 80% more likely to suffer anxiety and clinical depression in middle age than non-smokers.
Once a person takes  up smoking their brain stops producing the motivational hormone Serotonin.
Once a person regains control by quitting smoking, they are able to regain control in other areas of their life.
The physical side of addiction to smoking is less than 10%. The remainder is ALL IN THE MIND – the subconscious mind where behaviour patterns are stored. Your smoking is not conscious behaviour, which is why trying to quit with conscious will power is not enough.
Hypnotherapy can access the subconscious mind, suggest new perspectives on the habit, and remove your desire smoking completely and permanently.
HYPNOTHERAPY IS FAST, EFFECTIVE AND POWERFUL TOOL FOR THE PERMANENT ERADICATION HABITS YOU NO LONGER NEED AND SMOKING IS PROBABLY THE EASIEST!
It is never too late
Better health after quitting
Time after last cigarette                                        Physical response
20 minutes                            Blood pressure and pulse rate return to normal
8 hours                                   Levels of carbon monoxide and oxygen in the blood return to normal
24 hours                                 Chance of a heart attack begins to decrease
48 hours                                 Nerve endings start to re-grow. Your ability to taste and smell increases
72 hours                                 Bronchial tubes relax and the lungs can fill with more air
2 weeks to 3 months            Improved circulation; lung function increases up to 30%
1 to 9 months                        Decreased rates of coughing, sinus infection, fatigue and shortness
.                                                of breath; re-growth of cilia in the airways, increasing the ability to
.                                                clear mucus and clean the lungs and reducing the chance of infection;
.                                                overall energy levels increases.
Long term effects After a year, the risk of dying from a heart attack or stroke is
reduced by up to 5o%.
The session
The Stop Smoking session generally takes  up to 2 hours and does not require an initial consultation.
Tel: 02920 212368 or Mobile: 07799 008014